OUTDOOR GAS HEATERS
Gas heaters outdoors, a perfect solution to enjoy the outdoors in the garden, patio or porch. If you want, you host a party with friends or a romantic dinner. In Espaciohogar.com you more gas heaters for outdoor use.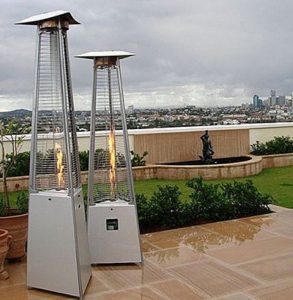 The cold makes the gardens and porches are inhospitable to hold a dinner or a party. Now, thanks to gas heaters outdoors have an easy and practical solution. Gas heaters have them in different sizes, wattages and shapes, you can use from spring where the nights are cooler to autumn and winter.
Advantage
In many cafes, all you've seen, give a very pleasant heat and allow to enjoy the outdoors while the temperature is cold.
Gas heaters run on propane or natural gas.
They are portable so you can place them where you need them. They carry wheels for easy portability.
They need no installation, are light.
If you have an outdoor patio at home or live in a penthouse, with only give a button, you'll have to enjoy a warm temperature.
There are heaters larger small for patios and others, restaurants, and gardens.
Not run on electricity but with gas, spending less will have a greater energy efficiency.
Adjustable flame intensity.
Stainless steel burner.
Automatic shutoff valves with flexible
Latest technology in outdoor heat
Gas heaters standing to wear a stainless steel burner that maximizes heat production can be heated to a group of up to 15 people standing or a table of 8 people.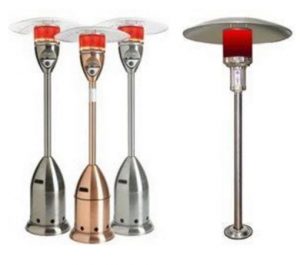 Warning:
Use only in ventilated outdoor areas and flat surfaces and level
Keep away from blinds, curtains or any other material that can burn.
Keep children away from these heaters.
Follow the manufacturer's instructions for maintenance carefully.
If the gas flame is yellow or produces soot, the heater is not working properly.
Gas cylinders must be stored outdoors in an approved and safe.