Patio Heater Rental & Dubai's winter
 Winters have their own charm and especially with so many events or outdoor parties coming up in Dubai and the emirates; then you definitely are going to have some fun time because the bonfires and BBQ parties and picnics are just irresistible especially if it's cold and chilly outside. Now, if you want to literally enjoy these outdoor events and want to make some quality memories then let's face it, you definitely need some outdoor heaters! You see, if you want to have the best out of the cold weather then these heaters are a must for you, you can enjoy that cold and cozy feeling altogether!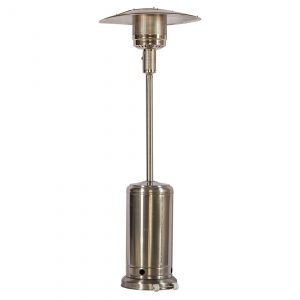 One of the most famous outdoor heaters are originally called mushroom patio heaters, these are umbrella shaped heaters that generate thermal radiations for outdoor use, we are sure that you might have seen them before in different outdoor parties and functions. If you, yourself are planning to have an outdoor event then not only the mushroom patio heaters are what you can choose in fact there are several other outdoor heaters that can benefit you as per your requirement. For example the electric heaters and other gas heaters can also serve your purpose of creating a cozy environment.  
Now, are you are planning to invite your friends and family on an outdoor party or picnic in such cold weather, but are worried and about buying the expensive outdoor heaters? Well, don't worry at all because "patioheater UAE" has a solution for you. You see there are a lot companies that offer outdoor rental heaters where you just have to give them a small fee for rent and then you can utilize their heaters on your parties. The outdoor patio heater rental business is growing on a rapid pace because who wants to spend extra money on buying one expensive heater when there is an option for you to get several rented for a reasonable amount of money? 
If you want to keep a large space warm and cozy then we will recommend you the umbrella heaters as they run on LPG or propane and they can keep your area warm for quite some time. These outdoor rental heaters are available in different designs, shapes and sizes and they not only can keep your friends and family warm in fact they also add style to your parties.  
Electric or Gas patio heater rental ?
Now let's talk a bit about the electric and the gas heaters about how you can get them rented and what benefit will they provide.  
Electric heaters for outdoor use are also a good option but only if the area that you require to be warm is small. These heaters work on electricity and they can keep a small area quite warm for as long as you keep them running.  On the other hand if we talk about gas heaters for outdoor events then obviously there is one con to it that the gas heaters could be quite dangerous and can cause breathing and suffocating issues in closed spaces. but generally if you want to use heaters for a small time period like for 2 or 3 hours then renting a gas heater can be a great option for you.  
PatioHeater.ae offers Dubai's civil defence approved heaters
If we compare on which heater would be the best for your party or function then we would surely recommend you to rent a mushroom patio heater which is trending nowadays and mostly people prefer to use it rather than the other gas or electric heaters, renting the patio heaters might cost a few extra dirhams but generally its stylish and it has very less cons to it.  
So, don't wait anymore and visit the online websites offering rental heaters, you surely will get the best ones on reasonable rates!